South Wales Gallery
Available as Framed Prints, Photos, Wall Art and Gift Items
Choose from 2 pictures in our South Wales collection for your Wall Art or Photo Gift. Popular choices include Framed Prints, Canvas Prints, Posters and Jigsaw Puzzles. All professionally made for quick delivery.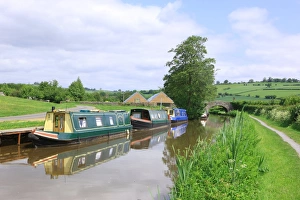 Featured Print
Monmouth Brecon Canal
A spring day on the Monmouth and Brecon canal at Llanfrynach near Brecon Powys in South Wales, with reflection of the boats in the water.
© Paul Felix Photography Springfield Cottage Midwinter Road Northleach GlosGL54 3JD photos@paulfelix.co.uk 01451861893
Boat, Brecon, Brecon Beacons, British, Building, Canal, Great Britain, Holiday, Land Mark, Llanfrynach, Monmouth, Out Door, Picturesque, Powys, Reflection, South Wales, Sunny, Transport, Uk, United Kingdom, Water